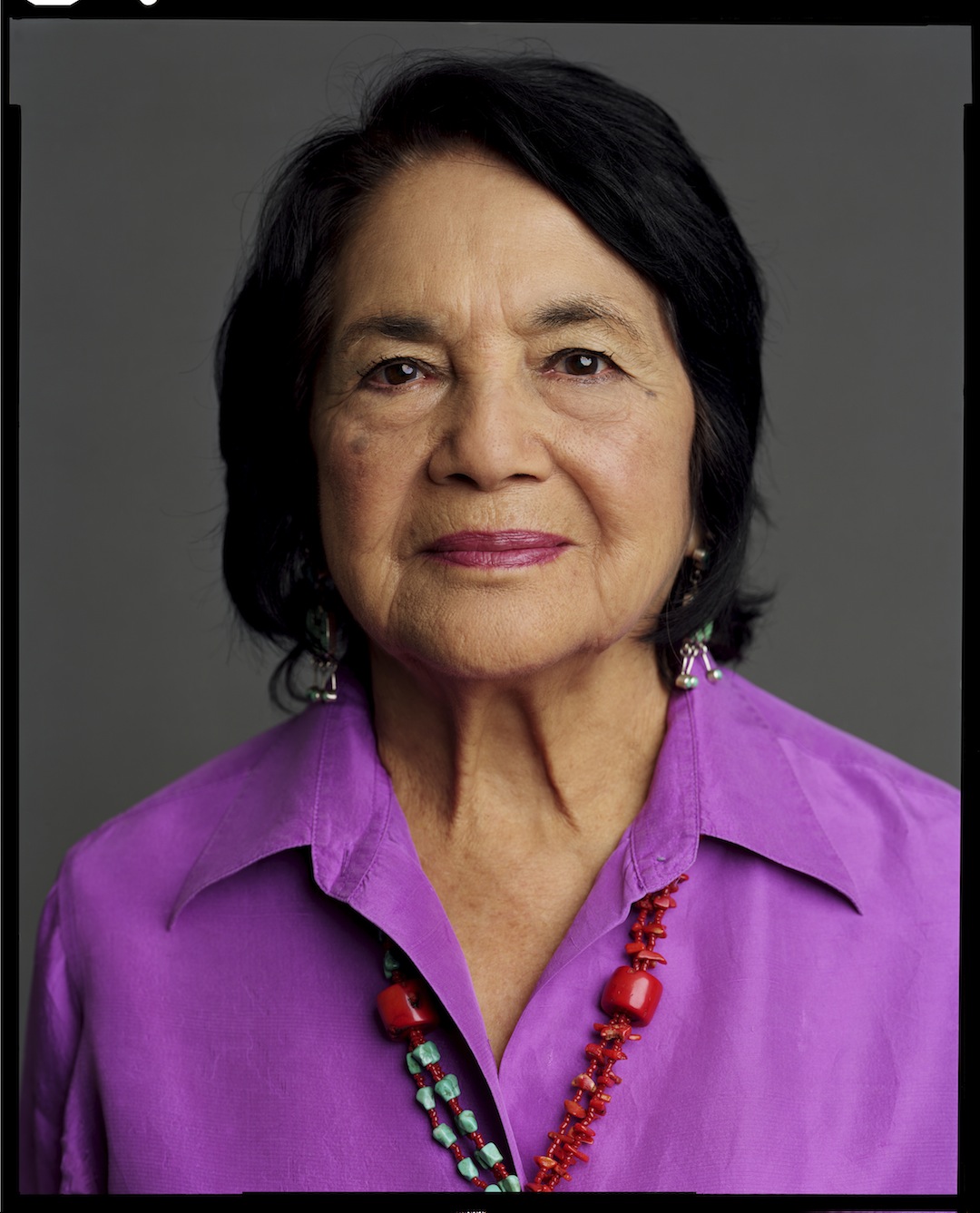 Did you know that…
Activist and labor leader, Dolores Huerta has dedicated her life to working to improve social and economic conditions for farm workers and to fight discrimination. She was born Dolores Fernandez on April 10, 1930, in Dawson, New Mexico. She grew up in Stockton, California in the San Joaquin Valley. In 1960, she co-founded the United Farm Workers (UFW) with Cesar Chavez.
In the early 1950s, she completed a teaching degree at Delta Community College. She worked as an elementary school teacher where she saw that her students living in poverty without enough food or the basic necessities. To help, she became one of the founders of the Stockton chapter of the Community Services Organization (CSO) to improve social and economic conditions for farm workers and to fight discrimination.
To further her cause, Huerta created the Agricultural Workers Association (AWA) in 1960.  In 1962, she co-founded a workers' union with Cesar Chavez, which was later called the United Farm Workers (UFW). Huerta was instrumental in the union's successes, including the strikes against California grape growers in the 1960s and 1970s.
She has received many honors for her activism, including the Ellis Island Medal of Freedom Award (1993), the National Women's Hall of Fame (1993) and the Eleanor Roosevelt Award (1998). In May 2012, President Barack Obama awarded Dolores Huerta with the Presidential Medal of Freedom, the highest honor a civilian can receive.
Huerta is president of the Dolores Huerta Foundation, which she founded in 2002.The Dolores Huerta Foundation is a "community benefit organization that organizes at the grassroots level, engaging and developing natural leaders. DHF creates leadership opportunities for community organizing, leadership development, civic engagement, and policy advocacy in the following priority areas: health & environment, education & youth development, and economic development. Huerta continues to work tirelessly developing leaders and advocating for the working poor, women and children.